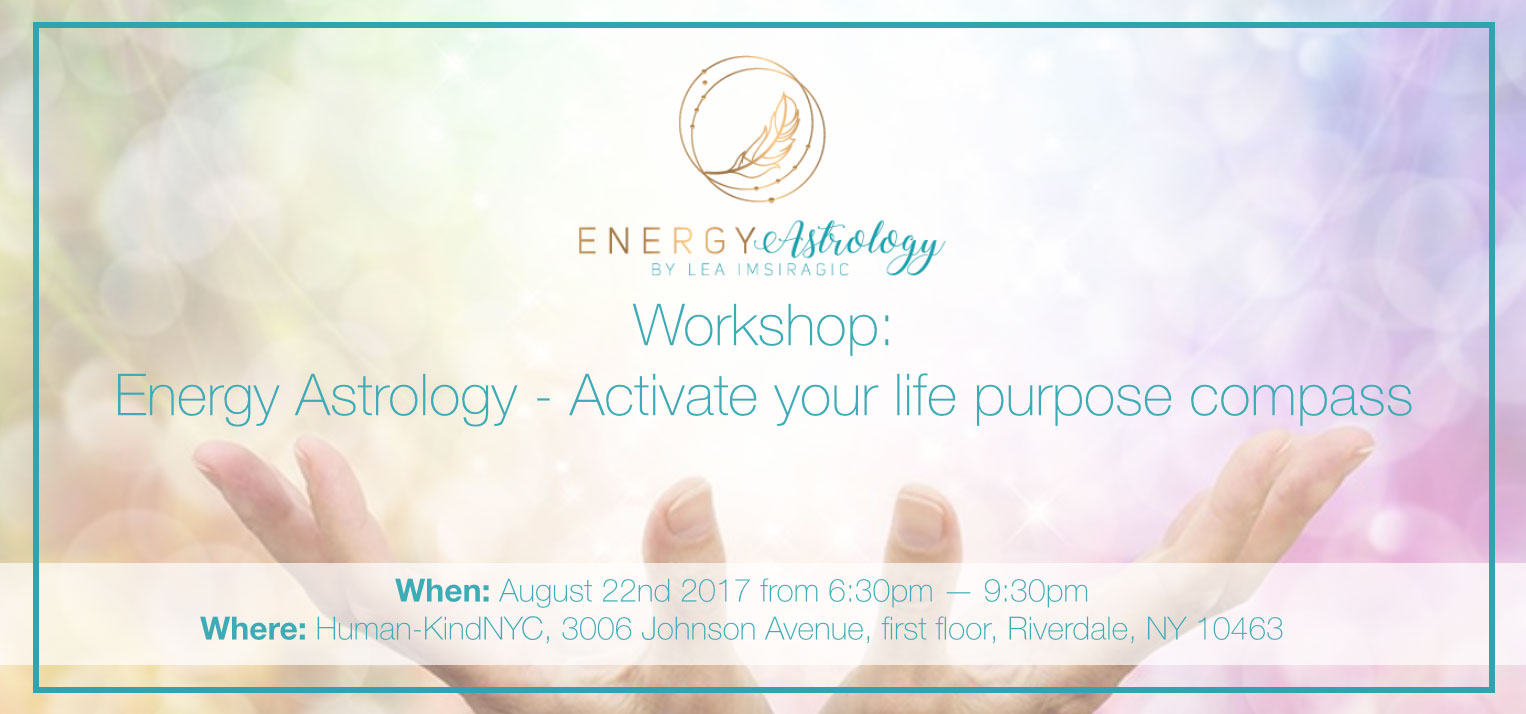 Interested in Astrology, Energy and Psychology? Then this workshop is really for YOU!
Workshop: Energy Astrology – Activate your life purpose compass
When:
August 22nd 2017
from 6:30pm – 9:30pm
Where:
Human-KindNYC,
3006 Johnson Avenue, first floor, Riverdale,
NY 10463
Why?
This is a practical, hands-on learning workshop. We are going to explore our personal natal chart (horoscope), discover what opens our hearts, what charges us and what is potentially blocking us. We are going to learn amazingly effective energy exercises for deep emotional release. As an additional support, everyone will receive personalized recommendations for flower, gem and wild animal spirit essences which could assist in balancing, activating and stabilizing our daily functioning.
This is an experiential workshop and you will walk out feeling empowered to enjoy life with many practical tools.
Level
From beginners to experts. It's not necessary to have any prior knowledge, because this class will reveal many of new insides to novice students as well as experienced astrologers, as this is a completely new way to use one's natal chart.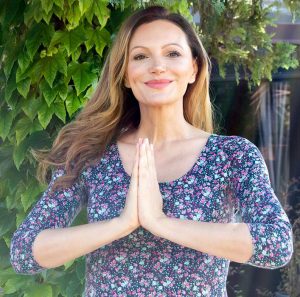 Lea Imsiragic
Energy astrology tools for cosmic body intelligence activation.

www.leaimsiragic.com
Important for registration!
Dr. Lea Imsiragic will prepare advices for you based on your natal chart (horoscope) before the lecture, therefore she needs all necessary information indicated in the application form to make your horoscope.
It is super important to fill out the registration form in advance!
We are super exited to have you! Get ready for these invigorating new insides and powerful experience!
What is Energy astrology?
Energy Astrology is new branch of Astrology which Dr. Lea Imsiragic developed through her 10+ years of practice, combining knowledge from medicine, human physiology, chakras, flower essences and astrology. This system provides fast diagnostic of our energy flow based on the analysis of natal horoscopes and chakra horoscope. With this, you can uncover clearly where and why you experience challenges in certain areas of life (on emotional, mental and physical level or as life events) and how you can unblock them with ease.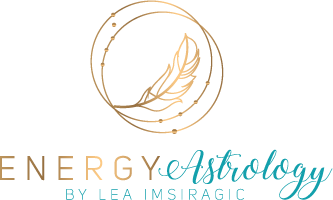 "Energy Astrology by LEA IMSIRAGIC, website will be up and running soon,
it will be filled with Love, Inspiration, Magic, and tools to help you discover your potential.
A Free gift awaits you, too!
Subscribe
 now to keep informed, and follow the
Facebook page
 to get the latest updates!